There are hundreds, if not thousands of ways to become better organized. What works for one may just be the right thing for someone else. Here is a nifty creative way you just might like.
"To help clean up all the random shortcuts I have created over time", says Sherry Hunter, University Physician Associates in Kansas City, "I use this graphic as my desktop wallpaper. I then arrangement my shortcuts into the appropriate box to assist in keeping them grouped." (Links at the end of this post) 
Boost Productivity with a Desktop Wallpaper Organizer – If you have a static family photo or landscape wallpaper on your desktop, you're missing out on an opportunity to boost productivity with a customized desktop to supercharge your computer. Are you constantly saving documents and file links to your computer desktop for quick access?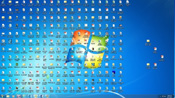 Does your desktop look like this?  If this is you, try using a desktop wallpaper to keep all your shortcuts neat and tidy. Individual sections on the wallpaper keep desktop icons sorted into appropriate categories, like projects, tasks, filing, and even personal items.
With just a quick internet search, you can find plenty of free templates to use – ranging from plain and simple to holiday themes. If you feel creative, you can also design your own template using individual text boxes, calendars, photo placeholders for your family, or inspirational quotes. Keep it plain and simple or make it fun and perky. Pinterest may have some ideas also.
A great Blog option by Missie aka LostBumblebee offers the holiday and coffee wallpaper plus several others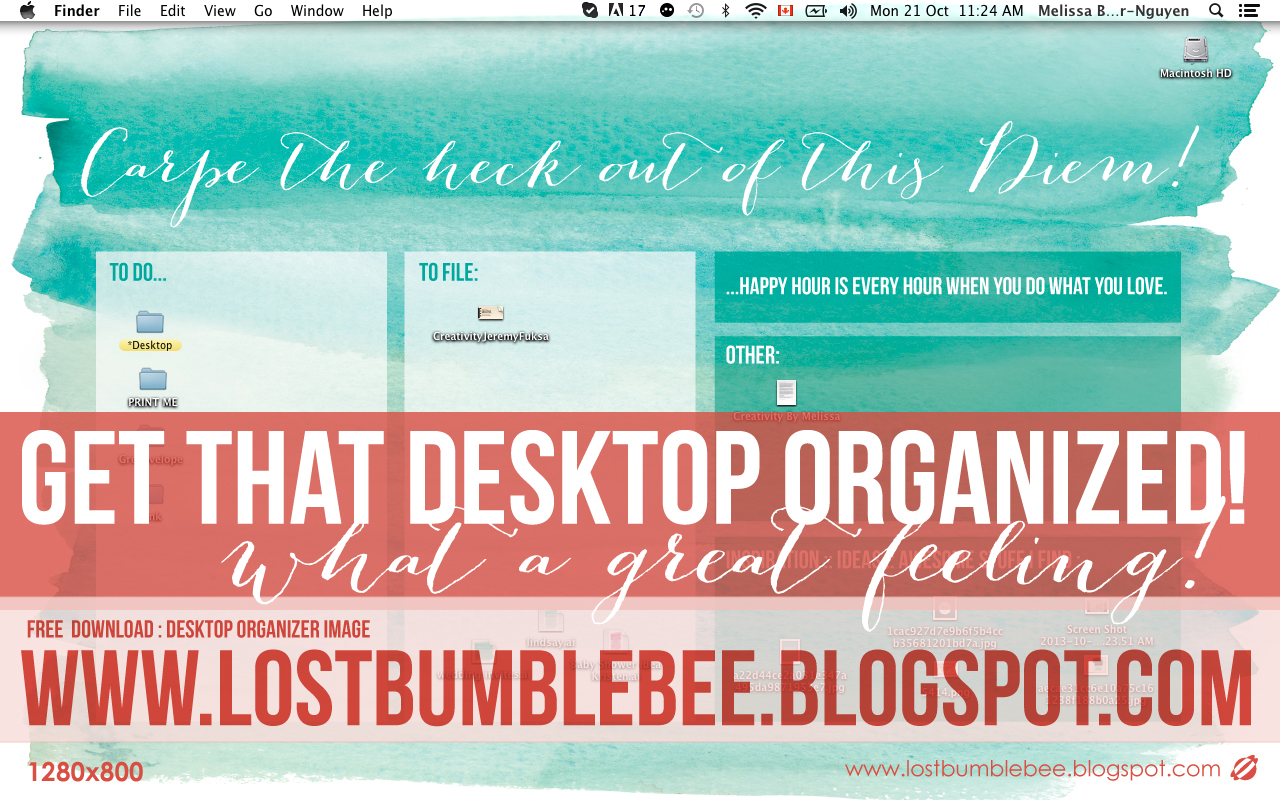 Click the Links:
Instructions & Examples for Editable Wallpapers
Three Editable MHCEA Wallpapers