What wonderful ladies these are! Pat Muenster (left) was a terrific president this past year and we all appreciated her great leadership and motivation.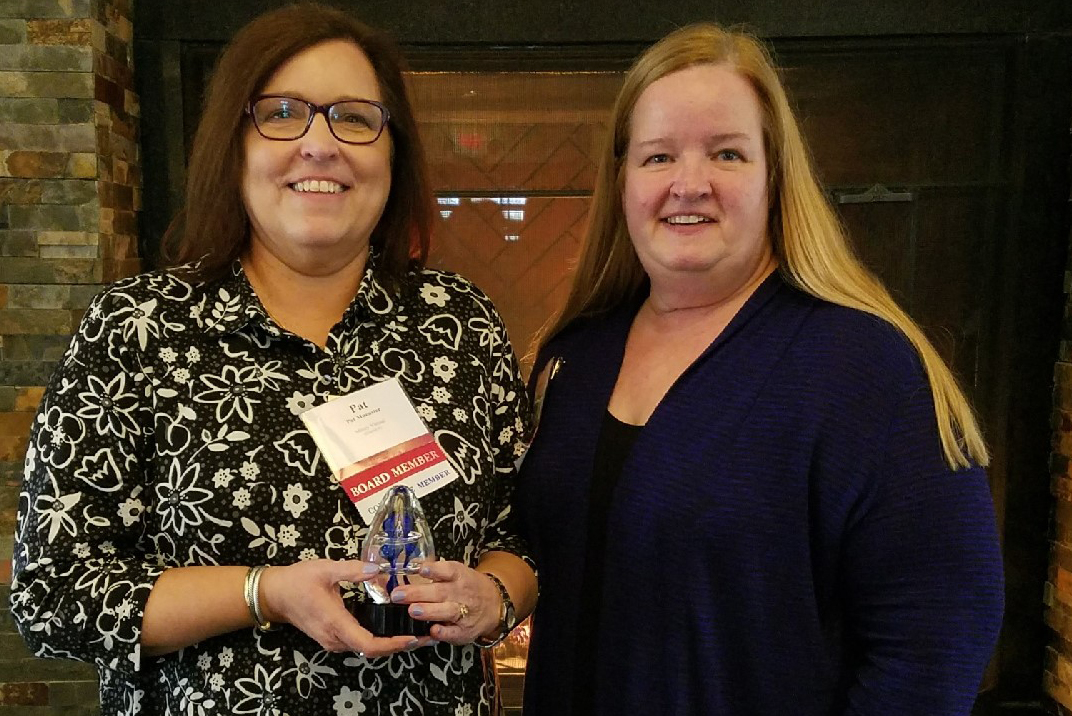 We welcome to her new role as President, Pam Dorman (right).  Excitement is building to see where you lead us as an organization this year.
From Pat Muenster, past president:
Tempus Fugit!  Time Flies!  This year has flown by so fast.  I would like to thank all of you for allowing me to serve as your president this past year.  It has given me the opportunity to meet and work with so many strong and committed women.  Being involved with all the committees allowed me to witness the knowledge and creativity of our members.
My platform this past year was "getting involved."  I remember listening to our key note speaker in 2017, Holly Hoffman, who urged us not to let our fear keep us from stepping outside our comfort zone and trying something new.  This past year has been that for me.  If I have inspired even one member to become involved with one of our committees I will consider my year a success.
When I began this year I indicated my wish for all of you was to experience the joy and rewards of becoming involved in this tremendous organization.  That remains my wish today.  It has been an incredible year and an honor to serve.  Thank you, again. Pat.